February 13, 2021

admin

0
When Microsoft Teams is not managed properly it can lead to issues that damage the business value it delivers and leaves the company exposed to risk from data misuse.
If this sounds too familiar or has you worried about adopting Teams there is hope. It is possible to reap the vast benefits of Teams collaboration without governance and security headaches.
This recorded webinar provides guidance on how to roll out a Teams intranet with governance and data security built-in from the start to guarantee adoption and secure collaboration. We explore the:
The 5 'Must Haves' to guarantee Teams adoption
How to provision secure Teams sites and limit sprawl
How to protect sensitive information in Teams files and chat content
In this webinar on demand, we are delighted to welcome Special Guest
Steve Marsh, VP Product, Nucleus Cyber , will give insights into how we can address the many challenges that are facing our teams today.
About the Presenter: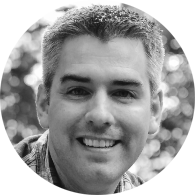 Steve Marsh, VP Product, Nucleus CyberSteve is responsible for driving product management and product marketing to deliver first class customer experiences, strategic product roadmaps and key go to market messaging. Steve brings almost 20 years of product and domain expertise to Nucleus Cyber drawing from his previous experience as a former Microsoft UK SharePoint Product Manager and VP of Product Management at Metalogix.
Please fill out the Form and watch on demand Webinar